Trinidad Wiseman Field Experts
Enrich Your Event With Our Experts
Organising a conference or another event and looking for an expert, experienced speaker who can inspire the audience with experiential stories, case studies, and practical tips? If so, you're in the right place. Familiarise yourself with our specialists, their experiences, and presentation topics. 
If you find a suitable specialist and topic, don't hesitate to get in touch with us!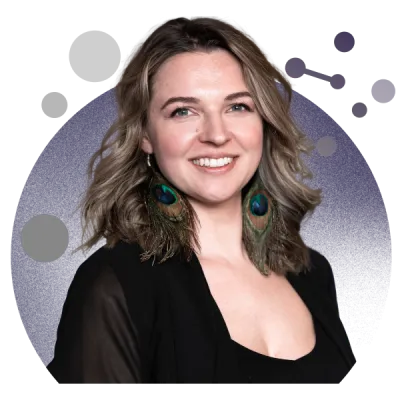 Service and UX design, trainings - Team Lead
UX Prototyping  Usability Testing  Human-centric systems  User Experience  Usability Statistics  
Darja is a designer and team leader with a wealth of experience. Her team is extremely diverse, with skills ranging from user research to prototyping, web design to visual identity creation in sectors like tourism, complex information systems, and startups. Darja has been active in the design field for almost half of her life, taking on roles such as graphic designer, user experience designer, project manager, and instructor. 
Darja offers engaging and inspiring presentations on a variety of topics. These include: Prototyping, Usability Testing, Human-Centered Systems, User Convenience, and everything related to the UX topic.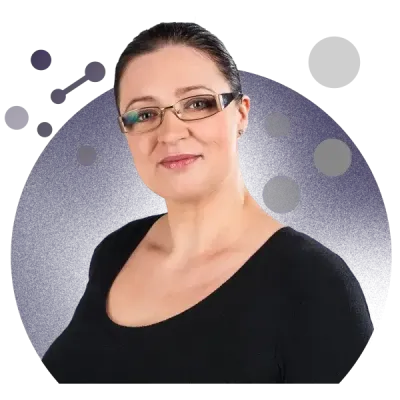 Chief Innovation Officer, Partner
Neuro UX  Business Design  Design Thinking  Innovation Management  Usability Statistics  Service Design  UX/UI
Hegle is a co-founder and Chief Innovation Officer, at Trinidad Wiseman. With over 20 years of experience in human-centered design and technical innovation, Hegle has devoted more than a decade to building and managing a multifunctional team of designers. As a guest lecturer, Hegle has given lectures at numerous universities and consulted various organizations on design processes, service design, digital transformation, measurable user experience, and design strategy. 
Hegle offers engaging and inspiring presentations on a variety of topics. These include: Usability Statistics, Neuro UX, Service Design, Business Design, and the intriguing Experience Stories from Trinidad Wiseman involving new services and successful company growth. Hegle's discussions on UX topics are particularly fascinating, elucidating the nuanced differences between UX and service design, and outlining how design can guide people's behavior. Moreover, Hegle's discourse on design thinking, design processes, design management, and innovation management makes for a compelling listen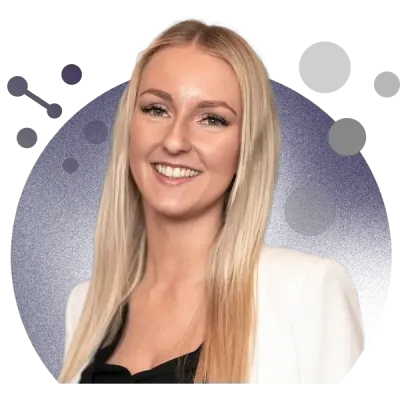 UI/UX Designer, Web Accessibility Expert
WCAG  Accessible Design  Digital Accessibility  UX/UI
Since the fall of 2021, Mari-Ell has been a certified Web Accessibility Specialist in Estonia, certified by the International Association of Accessibility Professionals (IAAP). Mari-Ell has more than five years of experience in web accessibility, during which she has conducted audits, trained hundreds of people, and participated in dozens of projects in both the private and public sectors in Estonia and the European Union.
Mari-Ell is a compelling presenter, offering engaging and inspiring discussions on a range of topics. These include: the accessibility of web environments and digital documents, techniques to ensure digital accessibility, and the design of accessible websites, mobile applications, and self-service environments. Additionally, she provides insights into accessibility testing in line with WCAG and EN 301 549 standards, further emphasizing her expertise in the field of UX/UI and WCAG Accessible Design Digital Accessibility.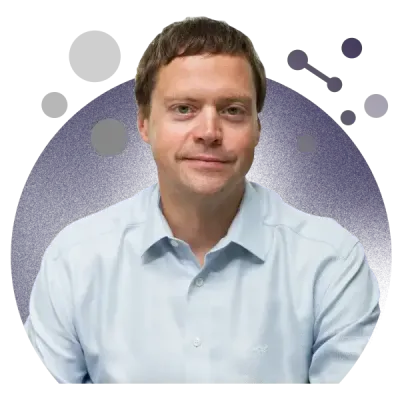 CEO, Partner
Organizational Culture   Work Environment   Hybrid Work    Human Factor in Software Development   Leadership Development
Ander, the founder and CEO of Trinidad Wiseman (TWN), boasts an extensive background in the tech industry. Prior to establishing TWN, he honed his skills as a software developer and leader at Tieto Estonia during the 2000s. The evolution of TWN into an organization of over 130 people has allowed Ander to exercise his creativity, intuition, and data-based decision making, while simultaneously fostering his personal and leadership growth. Always eager to impart his wisdom, Ander holds a joint PhD in engineering from Aalto University and TalTech.
Ander offers engaging and inspiring presentations on a variety of topics. These include: Organizational Culture, Work Environment, Hybrid Work, Knowledge Work Management, and the Human Factor in Software Development. He further explores Leadership Development in an Organization and presents a compelling argument as to why technology alone is insufficient in creating miracles.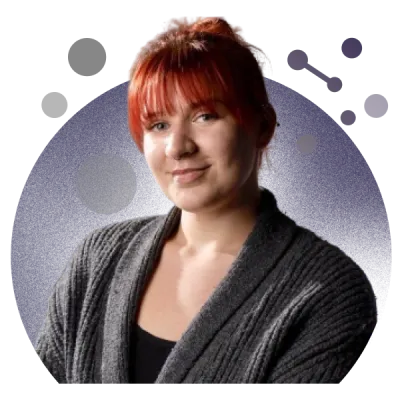 Atlassian - Team Lead
brigite.helena.sarapuu [at] twn.ee
Intranet  Internal Communication  Confluence  User Experience Design
Brigite Helena is a user experience designer who has found her calling in improving companies' internal communication and creating intranets. She has combined her technical knowledge of the Confluence program with user experience design methodologies, thanks to which she can create intranets that are genuinely comfortable to use. She has collaborated with both the public and private sectors. 
Brigite Helena captivates and inspires on the following topics: the Intranet as an essential internal communication tool, the importance of user experience design in internal communication, an overview of Confluence's capabilities, and the significance of user experience design.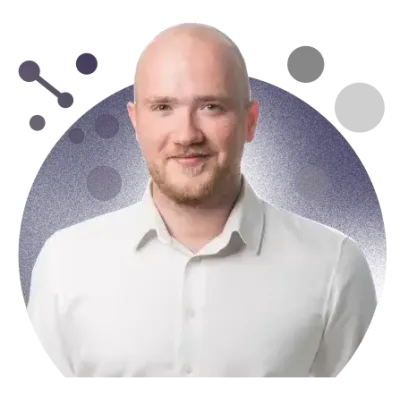 Web Development -Team Lead
IT project management  
Silveril has a comprehensive background in the IT landscape, spanning areas such as marketing, programming, corporate sales process planning, business analysis, and project management. He has contributed insightful thought to the web strategy planning of numerous large and small enterprises, and has realized complex project development processes.
Silveril's presentations address the following topics: Case studies and personal experiences from the IT sector - exploring successes and failures, and the lessons learned. How can one effectively sell their product or service online? What should be considered before transferring product sales to a digital channel? He also provides a genuine perspective on managing IT projects.